(#9) BYU 71 (#4) SDSU 58
Jimmer Fredette: rock star. Scored 43 of BYU's 71 points (60%). SDSU (20-1) is no longer undefeated. BYU's now 20-1, 6-0 in conference. Jimmer's the nation's top scorer. May be making the case for player of the year.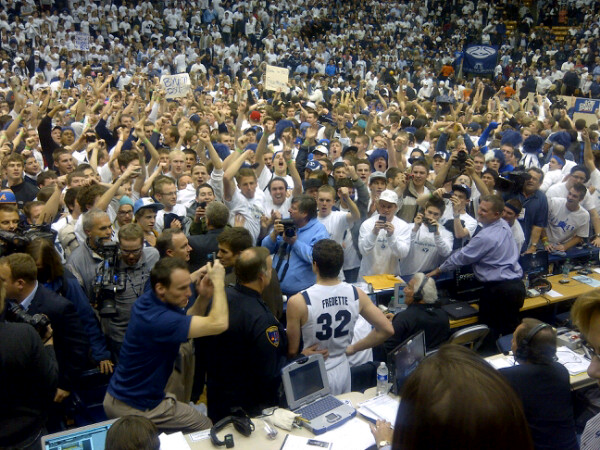 Photo courtesy of SDSU-alum, now Jacksonville Jaguar, Kirk Morrison, in Provo to see his Aztecs lose to the Cougars.